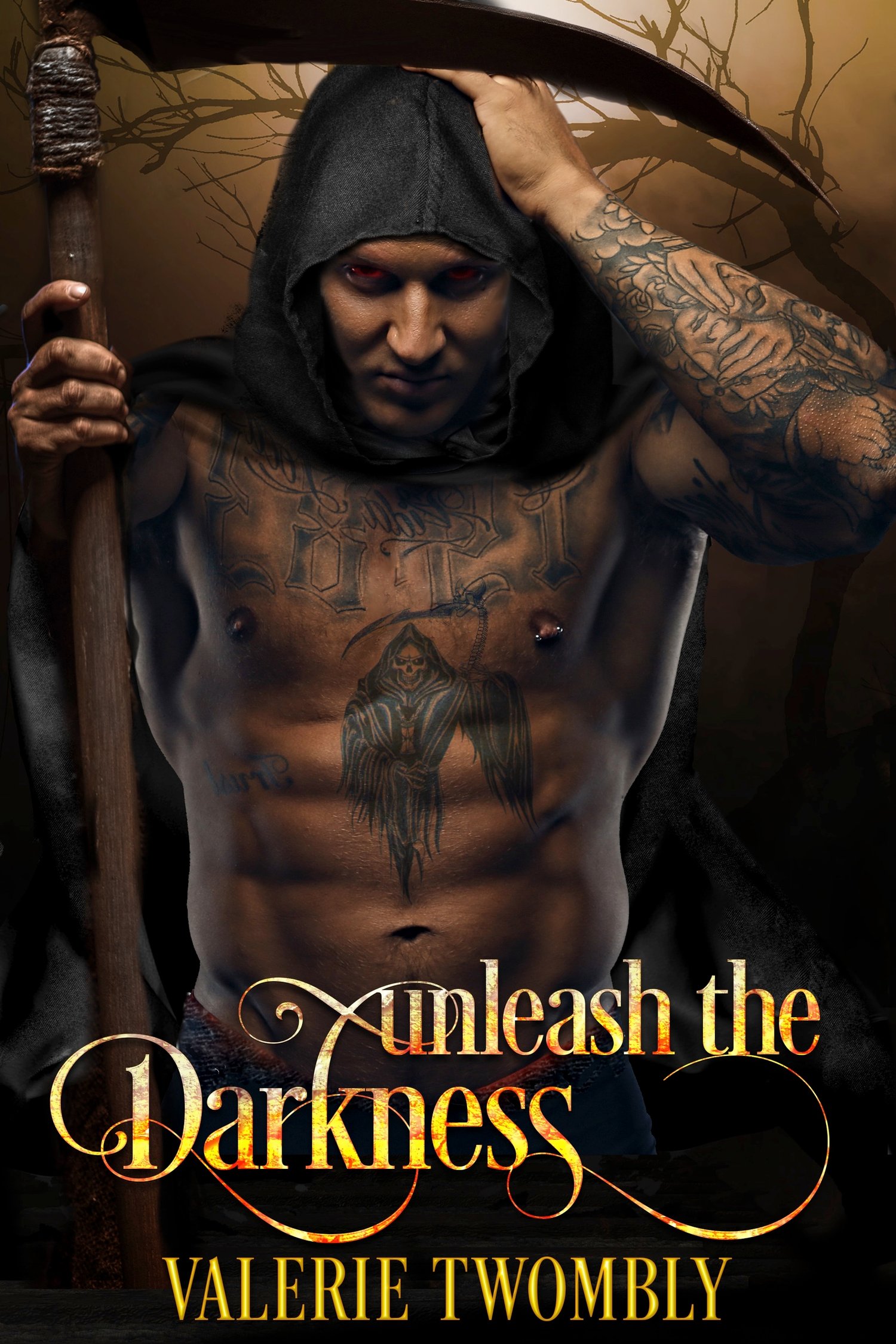 Unleash The Darkness (Eternally Mated 4)
On Sale
He is everything dark in the world.

She is his light, but when she goes missing.

He will make even the most evil beg for mercy.

Being a reaper means Sephtis is bound to both Heaven and Hell. When he is called upon to escort the damned, he unleashes a power even demons fear. It's only his mate, Evangeline that keeps him from embracing his darkness and he will do anything to keep her safe.

The day Evangeline mated Sephtis, she became a guardian angel. It has been a life filled with everything good in the world until she makes a vow to a dying woman. Disobeying her mate, she tries to fulfill her promise but finds herself pulled into a hell of her own.

Sephtis finds himself bound to Lucifer and vowing to do his bidding to keep Evangeline safe. What the Demon King doesn't count on is hell hath no fury like a reaper determined to find the woman he loves. The dark angel will litter Hell with broken demons until his mate is back home safe.

These are not your mother's angels.

"Another tantalizing, sexy hero, with wings and a dark side that will have you trembling…Valerie Twombly is the real deal…"

Step into the steamy, unforgettable fantasy series by Valerie Twombly as she delves into a world of feisty heroines and fallen angels.